About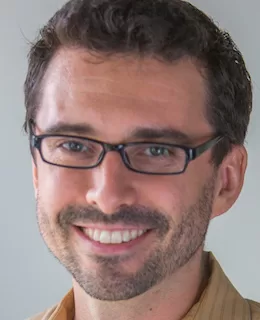 For almost 20 years I've specialized in training teachers. This started at Riverdale Country School, where I worked for 14 years to incorporate technology meaningfully into the classroom. Part of this work was building Riverdale's flagship professional development program, the Pedagogy and Technology Workshop, a year-long bi-weekly course for teachers that included teaching practice, curricular frameworks, and training on meaningful implementations of technology for learning. Then at Flatiron School and ThriveDX, both adult-education bootcamps for high-tech fields like coding and cybersecurity, I built systems to evaluate, hire, and train instructors, leading to high levels of instructor self-efficacy and performance. At all of these my greatest joy was applying learning science and teaching best-practices to enhance education.
As I started to think about the "next thing," a couple throughlines became clear. One was that I've spent all of my time in education helping teachers create great learning experiences. A second was that more recently I've specialized in training new teachers – people who are expert in their fields but novices at education – and helping them level up in a very short time.
So the path forward crystalized: focus my work on helping teachers, trainers, and presenters – especially new ones – improve their practice, create exceptional learning experiences for their audiences, and become the most effective educators they can be.
I'd love to do this for you.
Best,